The Professor returns from across time and space (last night's killer debut show) for another appearance this Saturday at 8 PM at The Hideout! Woo! It's going to be us, You're Not My Real Dad, and Two Shakes of a Bard's Tale.
Go buy tickets
. Last night's show sold out.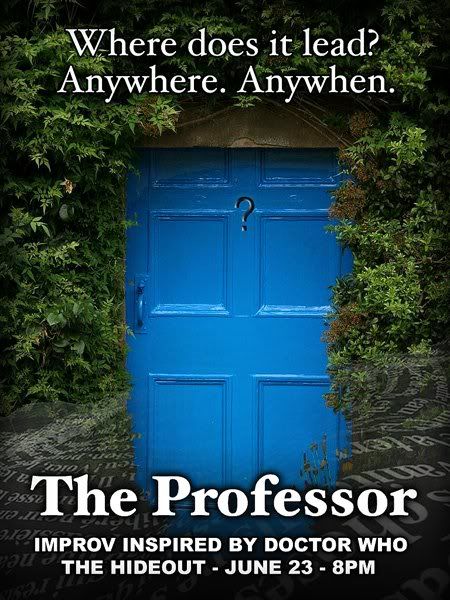 What if there was a door that could take you anywhere in time and space? What if there was a man who could show you the universe and save the world with his wits and a smug grin? What if there was a way to do the impossible, learn the unknowable and become the unimaginable? What if...?