What if there was a door that could take you anywhere in time and space? What if there was a man who could show you the universe and save the world with his wits and a smug grin? What if there was a way to do the impossible, learn the unknowable and become the unimaginable? What if...?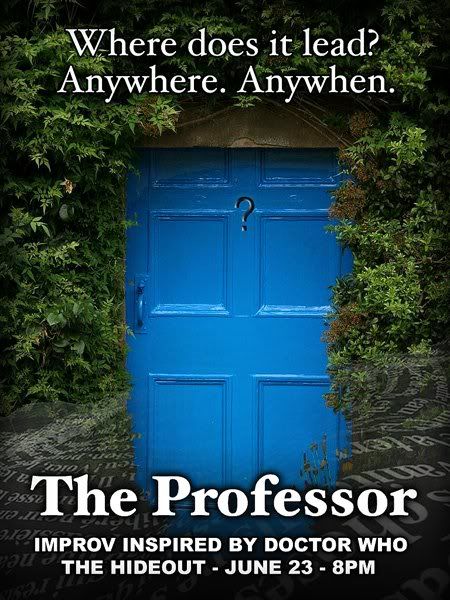 Tonight in the Thursday Night Threefer at 8pm at the Hideout, THE PROFESSOR will take the stage and attempt to answer these questions and more (or, failing that, try to tell you a fun story besides.
) in an improvised tale inspired by and in the style of
Doctor Who
!
Just three bucks gets you a seat for this, Rachel and Dave and Your Dad's Friends!
NOTE: The Hideout is not responsible for providing a couch for you to hide behind. You have been warned.